Latest News
Last update: 16 February 2009
News

Due to the current economic downturn, we will no longer be distributed through Franklin, Beedle & Associates. You can continue to place orders through them until the end of April but you may also contact us directly at publisher@graysunshine.com.
Lovers & Madmen: A True Story of Passion, Politics, and Air Piracy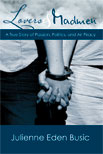 On 10 September 1976, Julienne was one of five hijackers of TWA flight 355. Though a desperately needed insight into how and why a person becomes involved in "terrorist" acts, this book is also a gripping personal narrative exploring how a young woman from a small Oregon coast town became the wife of a Croatian dissident and a revolutionary.
Voices from the Street: Truths about Homelessness from Sisters Of The Road

The book is a candid, guided exploration of homelessness—poignant and powerful. The book aspires beyond mere literary voyeurism. Monica Beemer, Executive Director of Sisters Of The Road explains, "Our hope is that we will build a sense of community, relationship, compassion, and awareness." This book connects readers to individuals, not to ideas, theories, or politics—real individuals whose stories and thoughts will enrich readers' lives.
The author provides a thematic narration that weaves together the interviews selected from more than 500 conducted by Sisters Of The Road with individuals experiencing homelessness. The book's 364 pages also include compelling photographs and family maps.